For those of you that sent such kind, encouraging words about the fasting – thank you!!! Unfortunately I had to cut it way short this time because my business trips have me all kinds of nervous about being stuck in the airport and not able to get my fasting lemonade and fainting at the ticket counter, and…well, you get the drift. Once my travel schedule clears a little (no end in sight!), I'm all over it once again and I hope you'll join me. Also, In lieu of a 10-day fast, I have put myself on a permanent fast from chicken (leaving only fish for animal protein in my diet) and also alcohol. Hey!! Stop that snickering over there in the peanut gallery! It can be done.

Warning – what follows is a photo heavy post. If you are not in a position to download/view photos quickly, or you're just plain tired of yarn porn and shots of green, divert yourself from this page immediately.

So...Vermont.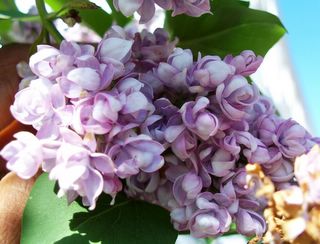 What can I say? It's breathtaking, and it's Fiber Mecca. Yes, yes, I know I did actually go there on business, but who wants to hear about that?! Let's talk turkey….err…alpacas rather.
I did my usual Google'ing before the trip ("yarn stores near [whateverthenameofthecityisthatiamsupposedtobeinthisweek]") and was thrilled at the many many little pinpoints on the map that showed up between the airport (in Burlington) and my destination 2 hours south (Rutland, VT). Absolutely every person who has ever been to Vermont says the same thing – it's beautiful. And they ain't
never
lied. No billboards, lush green grass, clean streets, humungous trees, the most darling antique shops, yarn stores, blacksmith stands, fruit markets, maple syrup vendors, yarn stores, furniture shops, yarn stores, and green mountains. Project Spectrum for May threw up all over this state. See in Jamaica, mountain living is prime real estate, so when you look to the hills, you see a mass of homes, albeit precariously perched, right on up to the tippety top. Not on this stretch of Route 7 baby. The mountain areas were pristine and breathtaking.
At lower altitudes I drove the one-lane highway past dairy farms and gorgeous pastures, all the while doing my best not to swerve the car to get a better view of the rushing streams and hidden pathways. Talk about nature and nostalgia. It was Summer Bible Camp '90 all over again.
Before going I jokingly said to Drew that if it's truly as lovely as people say, I just might not come back, and since I actually saw SUNLIGHT in the northeast US for the first time since November, the temptation was strong indeed. Not to mention that I nearly tripped over this shop just a few miles into the drive.
Darlings it was bad. I even bought yarn at Ben Franklin! They have a person on staff that conducts a Knitting Clinic every Tuesday and I was
first
in line (I am now officially unstuck on the striping for Adachi's Cardigan though – woo freakin hooooooo! Thank you Clinic Mistress Laura.)
Side note: I'm knitterly in LOVE with
Cascade 220 yarn
– affordable and it felts like a dream! I may use the other 2 skeins for some lace knitting.
Cindy
inspired me to try the Irish Hiking Scarf and tackle cables for the first time, so I cast on for that on the first leg of the trip, and with just a little time spent on my private balcony at the Inn at Rutland B&B (Ok, so my job is sometimes completely awesome), I got as far as this:
This pattern is splendelicious. These are right leaning cables (C6F) and I did them all without using a cable needle or dpn; I just followed
this great tutorial
. Thanks to massive flight delays on the way home, I was able to knit at least another 2". Knitting...it's cheaper than therapy. Ommmmmmmmmm.
The true buzz though was my carefully planned visit to Ed & Debbie's
Maple View Alpaca Farm
. I can barely do this experience justice with words, so here are some snapshots first:
Alpacas people. Like real alpacas. Up close. I touched one (read: fondled in awe) that was just born last Tuesday (the wee brown one above called Calix). Debbie and Ed answered all of the questions I managed to stammer out while just gazing at the grazing. Then I went into the little store and the super soft alpaca yarn started throwing itself into my already overstuffed carry on. Before I knew it, my credit card had climbed up on to Debbie's register and the deal was done before I could protest. I'm innocent I tell you! Yarn just follows me home lately (and it's really rather pushy about it).
I got a nice packet of info about Alpaca Husbandry and starting your own farm so if one day I just suddenly stop posting…well.
C'est tout for now. I'm in Clearwater, FL this week. Miss you something awful, and wish you were here but you know how to reach me! On this trip, I'm seriously considering spending all of my non-work time doing some substantial, actual knitting instead of just looking for more places to buy more things with which I plan to knit some day.


Had you going there, didn't I? Holla at your girl!